Welcome to the Department of Physics and Astronomy!
This page outlines nearly everything that you will need to know about getting started as either a new undergraduate, graduate, staff, faculty or postdoc. If you feel we have left anything out, please contact the webmaster.
Next:
Obtain complete the New Hire Packet, available in the Accounting Office (203 JFB)
Complete the University Orientation
Complete and submit the Department Safety Test
Watch Risk Management's Defensive Driver training video take the test (must be done every two years).
Go to the U Card Office (Union Building Information Desk – 2nd floor) to get your University ID Card (after Accounting has an ID # for you). Your UTA bus pass will be your UCard, so you must activate it at the same time.
Study the Department Safety Manual, then complete and submit the Department Safety Test.
Obtain Electronic Access to buildings, copiers, computer labs, etc.
Get your Parking Permit from Commuter Services (101 Annex Building)
Complete and submit the following forms, found in your welcome packet, to Heidi Frank (201-C JFB) – you MUST have your ID Card before you can complete these forms.

Personnel Form
Department Access Agreement Form
Mailbox issued
Picture taken
---
General Information
Email
Your computer and email account will need to be set up when you arrive. You can either fill out the computer account request form here, or you can fill it out when you arrive and receive your welcome packet. Within a week, you will receive a paper containing your email account and password. If you aren't sure whether or not you have an account yet, you should send an email to brad@physics.utah.edu
Copying
To get set up on one of the many copiers in the department, please first fill out the Access Request Form online. Please note that copiers are for official University business only, and access may not be granted if it is deemed that you do not fit that requirement. If you have questions about this, please contact Heidi Frank in 201-C JFB, heidi@physics.utah.edu .
Payroll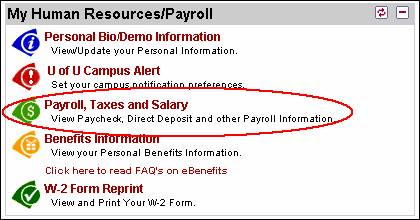 To get setup on payroll, you will need to bring 2 forms of ID (driver's license, passport, or birth certificate) to Vicki Nielsen ( vicki@physics.utah.edu or 801-585-1485)Payday is on the 7th and 22nd of each month. Please see attached pay calendar. Direct deposit is required by the University, please inform Vicki, as soon as you have bank account in which to set this up. You can obtain direct deposit by logging into CIS and filling out the information for you routing and account number.
Keys
© Onderwijsgek / Wikimedia Commons / CC-BY-SA-3.0
Fill out turn in the Key Request Form. There is a $10 fee which will be refunded when the key is returned. If you require after-hours access into JFB, South Physics or INSCC you have to request a Prox card from the U-card office. Once obtained fill out the Access Request Form and it will be processed.
Phone
Main Department phone number: (801) 581-6901
Secondary phone number: (801) 581-6902
Department fax number: (801) 581-4801
Within the University, you only need to dial the 5-digit extension (1-6901). For an outside line dial "9." In Utah, you must dial the entire 10-digit phone number even if it is a local call (9-xxx-xxx-xxxx). If long distance, 9-1-xxx-xxx-xxxx. Not all phones allow long distance calls – you may need to use a calling card to dial long distance.
Mail
Your mailbox has been set up in the break room, 220 JFB. If it has not, make sure you inform someone at the main office (201 JFB) so one can be setup for you. A University address cannot be used to receive personal mail for faculty, staff, or students. Having the Mailing Bureau deliver personal mail is a misuse of state funds, and therefore you cannot have personal mail delivered to this address. If you are a new graduate student, who has not set up an in-state mailbox, it is permissible to use the department address to initially receive mail. However, once you move to the state and have an in-state mailbox, you must change your default address for your mail. The Post Office does not allow "Change of Address" forms for University addresses when you leave and thus we do not forward mail.
*If you have packages sent to the Department, make sure the sender includes your name above the address.
Tuition Waivers
Read the tuition waiver policy carefully. It is your responsibility to stay in compliance. It is posted here.
Web Pages
Step 1: Apply for a department computer account from the system manager (Bradley Hawks) Step 2: Download an SSH/FTP client Step 3: In your home directory, create a subdirectory named public_html Step 4: In the public_html subdirectory, create an HTML file named index.html. This will be the home page of your personal web site. Make sure your files under the public_html directory have the proper access permission
Common permission commands
chmod 777 file/directory: Gives read, write and execute access for everyone on a file. Most open type of permission.
chmod 755 file/directory: Gives read and execute access for everyone on a file. Gives write access to the owner file/the person who installed the file.
chmod 666 file/directory: Gives read and write access for everyone on a file. Often log files.
Step 5: Ask the Webmaster to link your home page to the Department web site.
Resources for writing web pages Basics of HTML (Hyper Text Markup Language). About the World Wide Web.
*Note that federal law prohibits us from automatically posting students' pages to the web.
Other Information
There are three very important documents of which you should be aware:
Directory of Services Please refer to these documents for questions on who does what within the department and how to contact them. Since these are regularly updated and changing, we have not printed them for you. You may print them for yourself, but the most up-to-date version will be available on the Department web.
There is a refrigerator and a microwave available for public use in 220 JFB.
U Card
Your U card works as bus, TRAX, and Front Runner train pass. You can get your University ID at the Ucard Office located at 200 Union Building. They are open Monday through Thursday from 8:00 am until 6:00 pm, and Friday from 8:00 am to 5:00 pm. Be prepared to present both photo identification and your student or employee number. You may pick up your card (two weeks prior to the start of the semester). You will use this card at the library and it can be coded to open certain doors in the Physics Astronomy department. You can also "deposit" money onto it to use in vending machines around campus. Take ID card to Marriott Library and have activated as library card.
Feeling Sick?
If you are a graduate student or on student health insurance and get sick or have a medical condition that needs attention, please go to the Madsen Health Center first (555 South Foothill Boulevard, (801) 213-8846). The co-pay(fee) is $10.00 and there is no additional charge for the visit. If it's deemed necessary that you need to see an additional doctor, you will receive a referral, and other visits to medical professional involve additional charges.
For illnesses that occur when the center is closed, please go to Redwood Urgent Care (1525 West 2100 South, (801) 213-9900). For EMERGENCIES, and for treatment when the Redwood Urgent Care center is closed, go to the nearest Emergency Room (or dial 911). To get current ER wait times texted to your phone, text your zip code to 23000. You will receive a text giving you the location of the nearest hospital and the current ER wait time. (*Standard text message rates apply)
More clinics, and their locations listed here.
Free Campus Shuttles
The Campus Shuttle department is dedicated to serving the Campus community through accessible routes and schedules. Live Shuttle Tracking and Text Message route locators have enhanced the service. Shuttle operations begin Monday through Friday as early as 6:00 a.m. and continue until 11:30 p.m. depending on the route. There is no regular weekend service. View Time Schedules (PDF)Live Shuttle MapLive Shuttle Map (Mobile) *When using the mobile map you must follow the prompts and select a route to view.
Text Messaging Simply text a stop identification number to 41411 and within seconds you will receive a response with the location of the two closest buses of each color for that given stop. *Make sure there is a space between "uofubus" and the number when texting to 41411. *Standard text message rates apply
Graduate Links
Tuition Benefit Form | GradSAC | Student Health Insurance | Additional Health Insurance Information
Campus Links